On August 22, Wombat's Chief Architect Kurt Wescoe and Gretel Egan, Brand Communications Manager, joined Michael Levin, CEO & founder of the Center for Information Security, for the ISSA Thought Leadership panel, "Cybersecurity Heroes Aren't Born … They're Made." ISSA International is a global community of infosec professionals, and the ISSA Thought Leadership Series gives cybersecurity specialists access to insights and tips they can use to advance individual growth, better manage technology risk, and more effectively protect critical information and infrastructure.
Moderated by Jorge Orchilles, a SANS instructor, the webcast featured highlights from our State of the Phish™ Report and Beyond the Phish® Report, as well as discussions about security awareness training best practices that program administrators can apply to secure executive buy-in and build a culture of security within their organizations.
If you were not able to attend the presentation live, you can watch the replay on the ISSA's BrightTALK channel. The session includes multiple Q&A segments in which the panelists answered attendees' questions, offering actionable advice about the issues that infosec teams are facing within their organizations.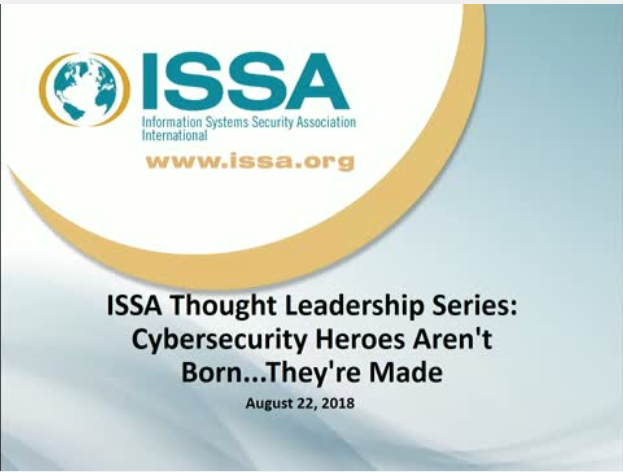 Subscribe to the Proofpoint Blog