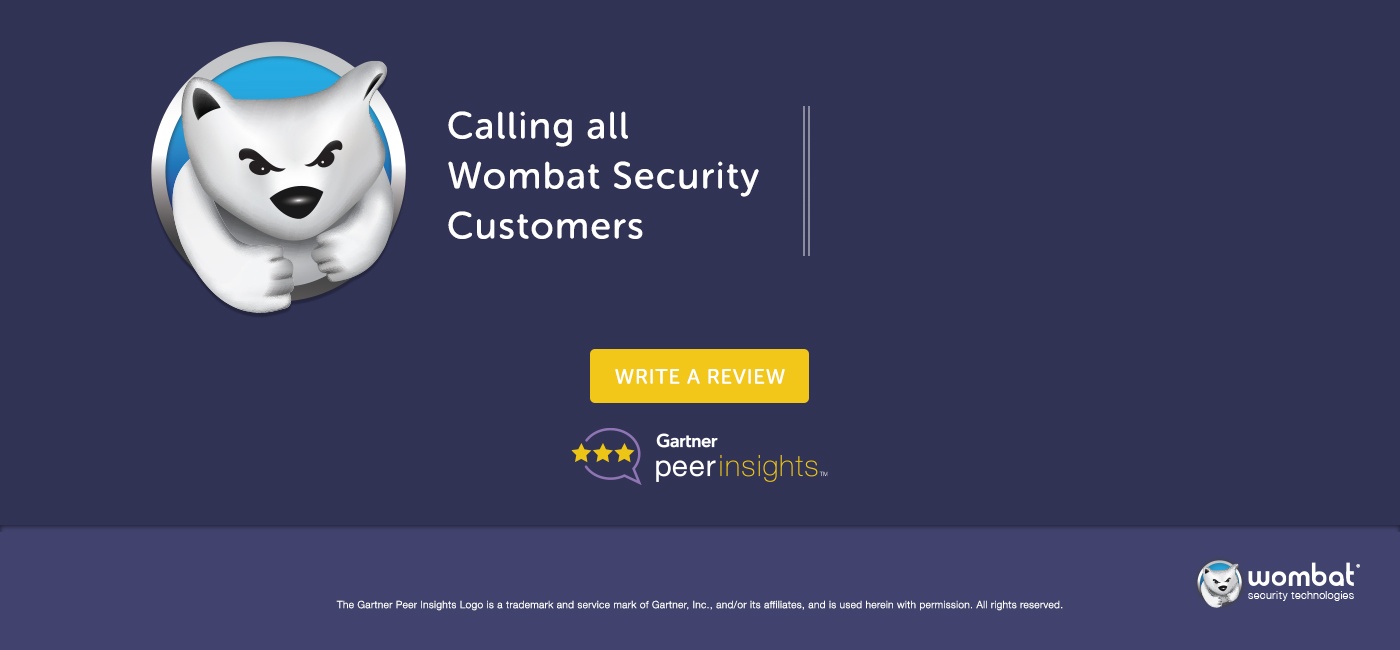 Calling all Wombat Security customers: We would be grateful if you would visit the new Gartner Peer Insights forum and provide a review of your experiences using our security awareness and training platform. You can access our page directly via this Gartner-customized link: http://gtnr.it/29rAjVP (see below for full link). For your convenience, basic details about Wombat will be prepopulated into your survey.
As you know, Gartner is one of the most well-respected analyst firms in the world, and they continuously strive to help organizations make better-informed decisions about technologies, products, and business strategies. By reviewing the Wombat platform on the Peer Insights forum, your feedback will not only help other IT and infosec decision-makers develop their short lists of potential security awareness and training providers, it will also help us continue to enhance and expand our product line.
Here are a few key things to keep in mind:
We thank you in advance for participating in this exercise and for helping other organizations learn about the advantages of partnering with Wombat to deliver security awareness training.
Note: If it's against your policy to click shortened URLs (which is not a bad policy, we might add), please use the following full, direct link to the Wombat survey:
https://www.gartner.com/reviews/market/security-awareness-computer-based-training/vendor/wombat-security-technologies?Wombat%20Security%20Education%20Platform 
Subscribe to the Proofpoint Blog