Overview
Attackers use a wide variety of tools to hijack social media accounts so they can embarrass brands, distribute malware, and more.
This presents a unique challenge. You need an understanding of both security and marketing to protect your brand's social media presence. The solution is simple: Proofpoint Social Media Protection.
Lock Your Social Media Profiles
After taking over your account hackers often alter your profile – the logo, header image and description.
Our patented ProfileLock™ technology takes a snapshot of approved account profile settings and constantly monitors for any unauthorized changes. In the event of an unauthorized change, Social Patrol instantly sends you an alert and can optionally lock down the account.
Watch the demo video to see how ProfileLock continually monitors your brand's social media accounts for hacks and tampering, and automatically locks your accounts to stop hackers, fraud, and abuse.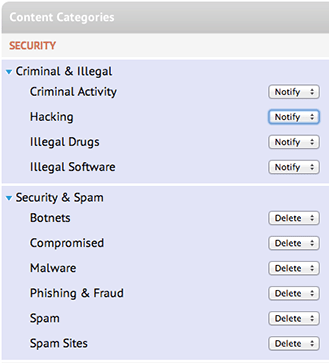 Social Patrol's built in content security categories
Remove Hacker-Posted Content
Once they have hacked your account, attackers can immediately publish malicious content on behalf of your brand. The goal may be to tarnish your brand reputation or to trick your followers into clicking malware or phishing links. 
SocialPatrol analyzes your posts and publishing behaviors for malicious content or unexpected changes that indicate a hack. Log, notify, and delete actions are triggered based on your settings.
Enforce Publishing Workflow
Perhaps you have deployed a publishing tool and have a social media content review workflow. However, hackers can bypass your workflow by posting from the Web or other apps that have access to your accounts. 
Social Patrol enforces your content publishing workflow, so your accounts only accept content from authorized publishing applications. This dramatically reduces your social attack surface and account hijack risk.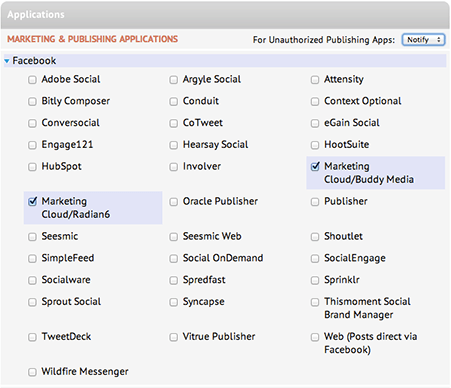 Social Media App Control Policy
Social Patrol
Social Patrol automates content and security remediation so you can apply your scarce resources to other social media marketing activities.