Overview
The average enterprise company has over 200 social media accounts affiliated with their brand. But only a small portion of these accounts are created or maintained by the company. Unauthorized pages created by well-intentioned employees and fans still pose a risk to your brand. With Proofpoint Social Media Protection you can automatically find and track all your brand-affiliated accounts.
Comprehensive Scanning
Social Discover scans all the leading social networks to find accounts connected with your brand. Simply enter your brand name and logo in the web-based search tool and you will receive a comprehensive list of accounts using your name or assets. You can even perform advanced searches that include or exclude specified terms and filter by activity or engagement.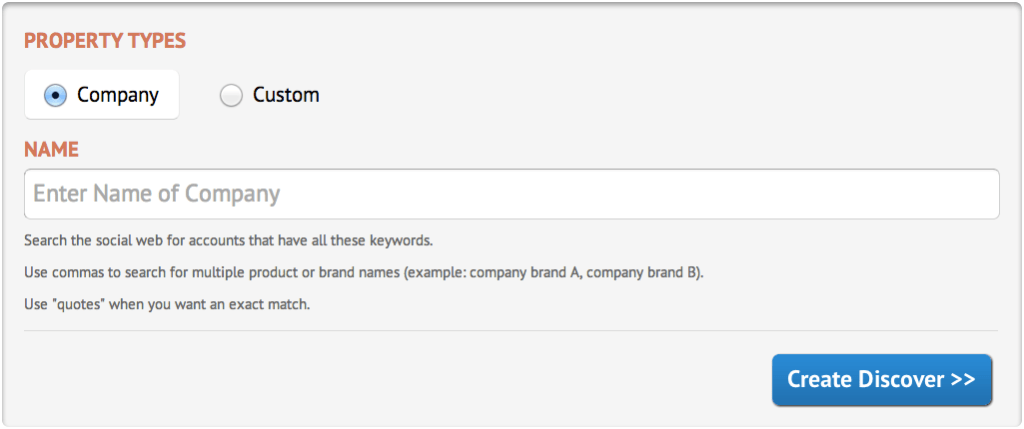 Social Discover: Start a social discover scan

SocialDiscover: Social Scan Results
Social Asset Mapping Made Simple
Social Discover makes it easy to categorize the accounts you discover using preset or customized tags. Once you've tagged the accounts you can see at a glance which profiles are managed by your marketing team and which are outside your control.
Maintain an Active Inventory
It's easy to set up new social accounts and people create unauthorized branded accounts daily. That's why Social Discover's recurring scans automatically find new accounts, pages or groups as they're created. We'll send you alerts in real-time so you can categorize new accounts take action to protect your followers.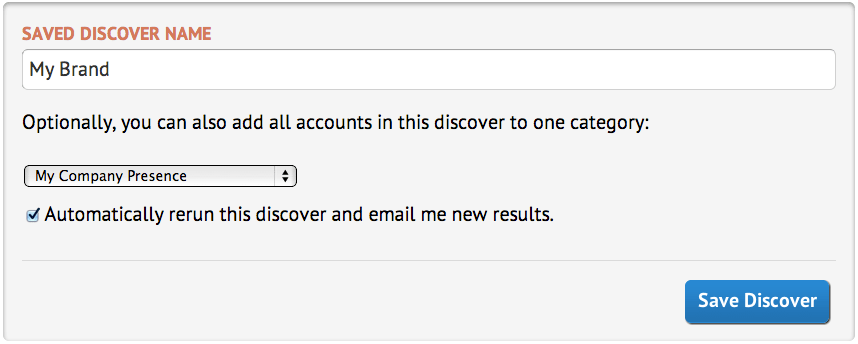 Social Discover: Automate Recurring Social Media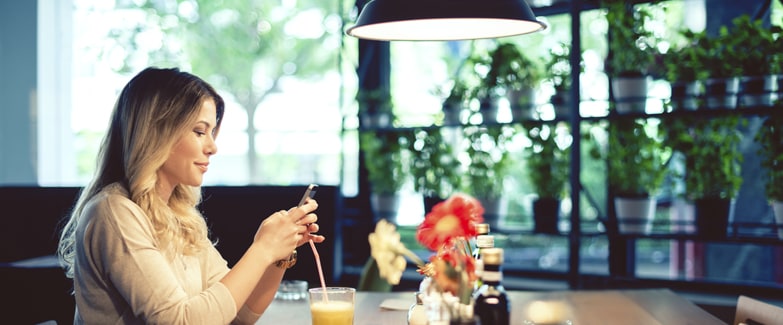 Rosetta Stone Automates Account Discovery
"We leverage social media channels heavily in our online marketing efforts and have many tools and products to drive activity and mine the data from our presence. What's been missing is an automated way to keep track of this new system of accounts and tools, protect the integrity of those accounts from content and access issues, and even track those 3rd party accounts that are hijacking our efforts. Proofpoint Social Media Protection provides a solution to address those challenges."
Eric Ludwig, VP & GM US Consumer, RosettaStone.
Social Discover
Social Discover maps and persistently monitors your social footprint by finding and auditing accounts associated with your brand – including unauthorized, fraudulent, and protest accounts
Finding Your Brand's Social Infrastructure
Learn how to manage social account sprawl as well as identify and remove fraudulent accounts