Talk to sales
Ask a member of our sales team about our products or services:
It's easy to implement. No additional investment. In a matter of minutes, with a simple API key-based activation, you can now combine the Proofpoint Targeted Attack Protection (TAP) solution and the Proofpoint Social Patrol solution with Palo Alto Networks's WildFire. With the integration of these solutions, you increase visibility and synchronized protection across all control points: in your network, endpoint, cloud, email, and social media platforms.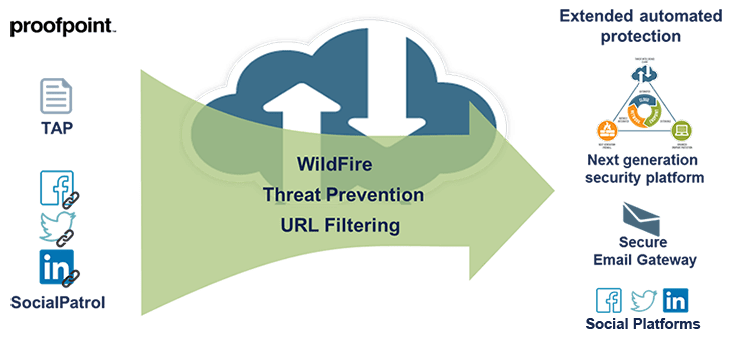 Act now to increase your threat detection and protection against advanced cyberattacks.
Learn more: