The uniqueness of each Proofpoint office contributes to our overall culture, but one common theme among our employees is generosity. This especially rings true for our Bay Area offices. In 2019, the 900 Proofpoint employees based in Sunnyvale and San Francisco, CA contributed time and donations to Second Harvest Food Bank, reaching an annual total of over $29,000. Since first partnering with the food bank in 2006, Proofpoint employees have contributed $148,000 in donations, equating to over 373,000 meals.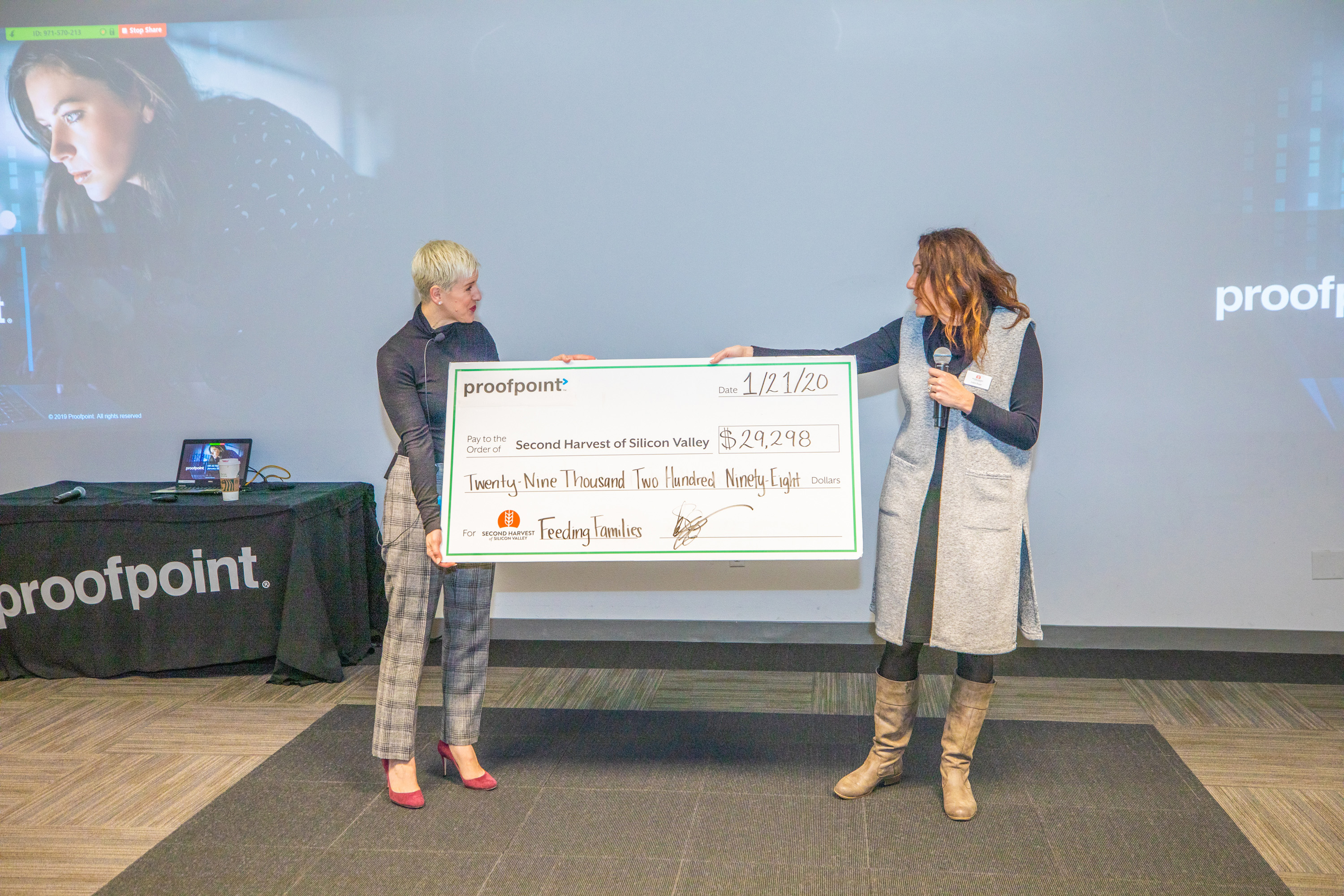 Throughout 2019 there were ample opportunities for our employees to contribute to Proofpoint's charitable efforts, as nearly every company-sponsored event incorporates giving back to our community. The Executive Breakfast is just one event the whole site looks forward to. In autumn, Proofpoint executives from around the globe gather to serve a delicious breakfast to our employees, with 100% of the ticket sales supporting the Second Harvest Food Bank.
For 46 years, Second Harvest has provided food to Santa Clara and San Mateo county communities. We are proud of our employee dedication and willingness to help Second Harvest achieve their mission of building a hunger-free community. For more information on Second Harvest, please visit the Second Harvest Food Bank website. For information on how you can join our growing Proofpoint team, please visit our careers page.
Subscribe to the Proofpoint Blog