We're looking forward to hosting you at Proofpoint Protect, our flagship, complimentary event which is going virtual this year.
You'll hear from some of the industry's leading voices and learn how to build a people-centric security blueprint for your organization. If you haven't already registered, you can do so here.
We want you to get the most out of this event, which is why we encourage you to start planning your experience now. Explore our agenda to identify the sessions most relevant to you across the following core tracks: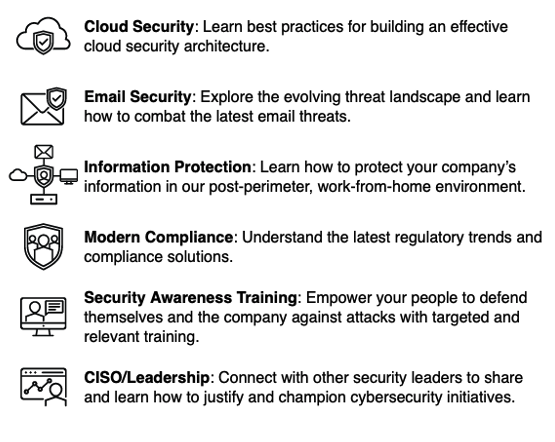 Register and plan your experience today.
Subscribe to the Proofpoint Blog