Today, we wrapped up our annual cybersecurity conference, Proofpoint Protect Global 2020. We made the most out of our virtual environment and were happy to hear the valuable insights of security experts and customers from around the globe and to share some exciting developments from Proofpoint.
Us co-hosts donned our snazzy jackets—which now all have names—again today to keep our conference attendees entertained. And they voted for their favorite one (Blake won!):
"Patchwork Quilt"—Ashan
"Orange Orange"—Tim"
"Spinning in Flower Petals"—Nate
"Brilliant Planets"—Blake 
1. The Evolution of Threats
Ryan Kalember, EVP of Cybersecurity Strategy opened day two of Protect Global by presenting his ranking of top threats and giving real-world examples of what Proofpoint has seen in email and in the cloud. Ryan's session, titled, "A Face in the Cloud: Tracking the Evolution of People-targeted threats," also included insights from Chris Lockery, CISO for US Commercial at Cigna. Chris revealed what his concerns are around cloud security, including topics like data protection, access to applications and cloud compromised accounts.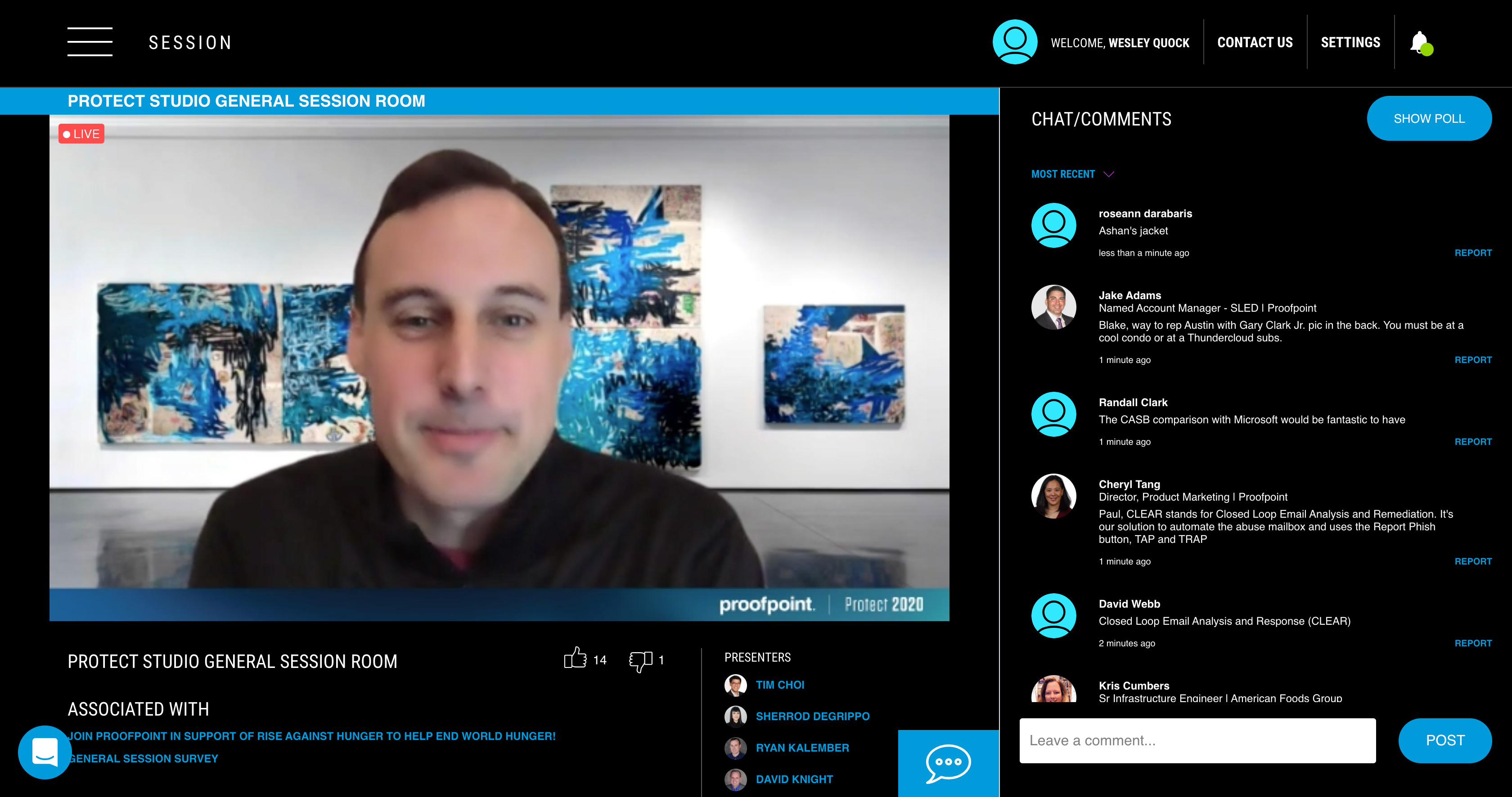 2. A People-Centric Security Roadmap
Whether your challenge is business email compromise, cloud security or securing newly remote workers, the Proofpoint people-centric roadmap is delivering the innovations to keep your people protected. In this session, David Knight, EVP and GM of the Cloud Security Group, revealed what we're building across our email security, cloud security, information protection and security awareness product lines.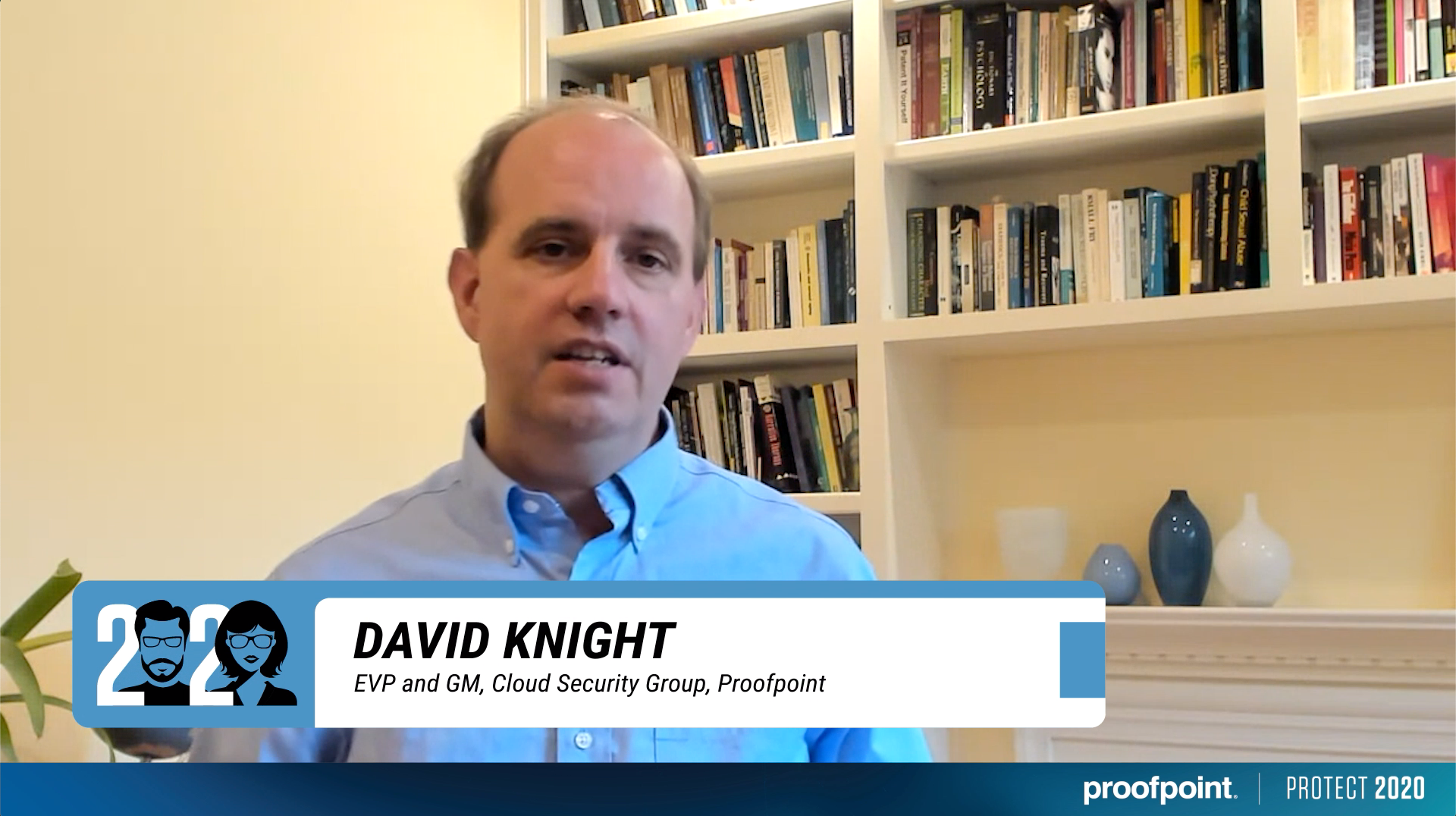 3. Speaking Your CFO's Language
Today's growing economic uncertainty means growing pressure to manage costs and justify spend. In this session, Proofpoint's Chief Financial Officer, Paul Auvil and Global Resident CISO, Lucia Miller, shared great tips on how to build your business case, create win-win scenarios between a CISO and CFO and the value automation can bring to the organization through cost savings. In this session, Paul and Lucia also covered tools and templates to use that we would be happy to share with you – please reach out to your Proofpoint contact for a copy.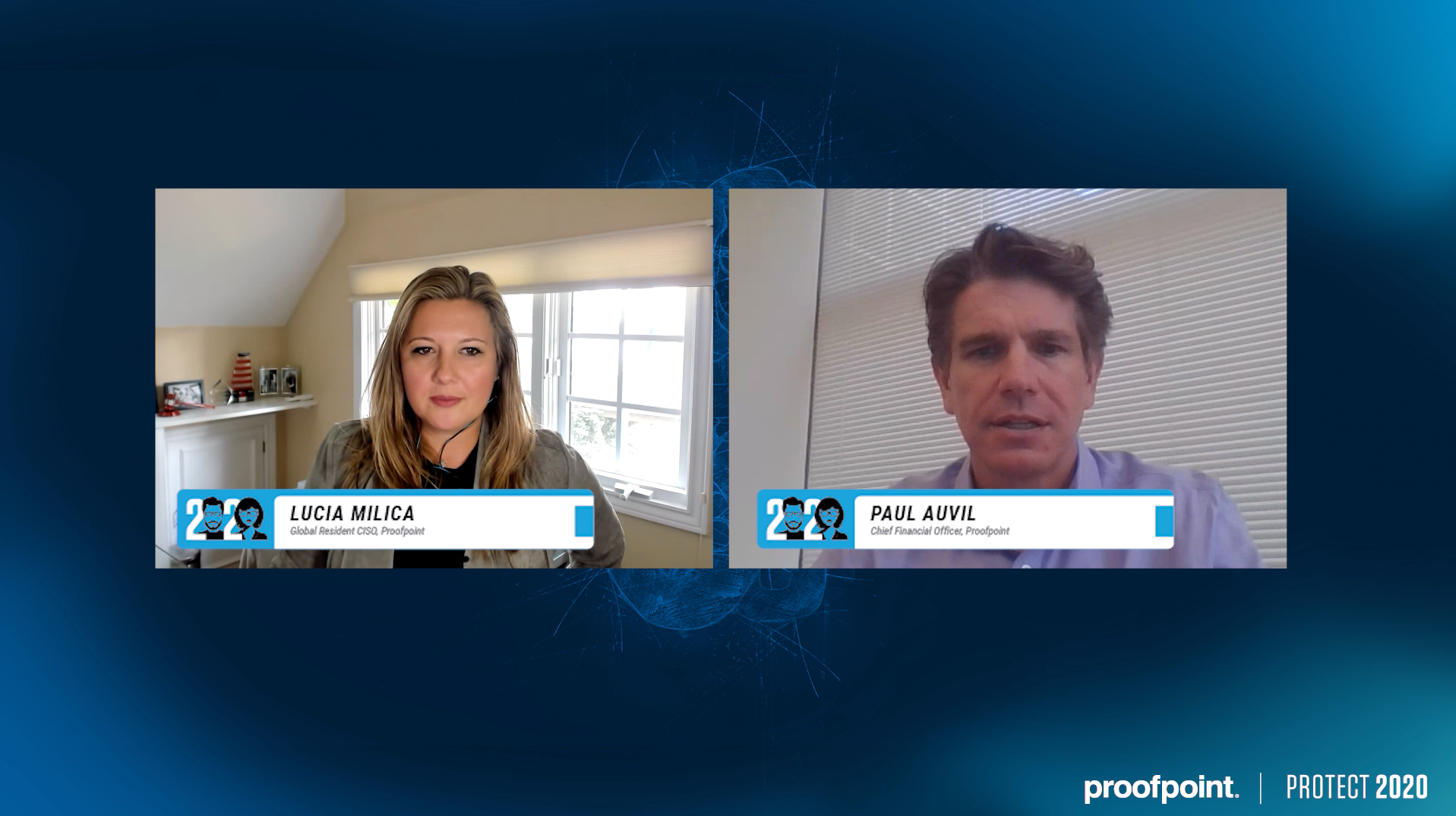 4. Roadmap Sessions
In these sessions, we expanded from what David Knight had presented earlier in the day and we presented detailed product roadmap sessions across Email, Cloud, and Modern Compliance that you won't want to miss. These sessions include a lot of rich content that reveals how we are innovating with and expanding on security solutions from a people-centric perspective.
5. In-Depth Vertical Sessions
We were pleased to offer deep-dive industry sessions focusing on government, academia and financial services. We know that each of these verticals faces unique security threats and require custom security strategies to combat them.
All of these great sessions and more are available on-demand in the content library of the event platform. Didn't get a chance to register? You can do it here and watch these sessions until September 30.
Subscribe to the Proofpoint Blog