Last updated: August 14, 2018
Ongoing awareness and education about phishing is critical to changing end-user behaviors for the long haul. Our new infographic will help you keep email best practices top-of-mind for your employees by reinforcing key anti-phishing principles taught within our phishing training modules. 
The Practical Advice for Avoiding Phishing Emails infographic provides actionable tips about the qualification processes employees should apply to the emails they receive. In addition, the highlighted cybersecurity advice can help end users establish better email hygiene habits that will serve them both in the office and at home. This phishing awareness tool is a great addition to a security awareness training program that includes phishing tests and interactive cybersecurity education.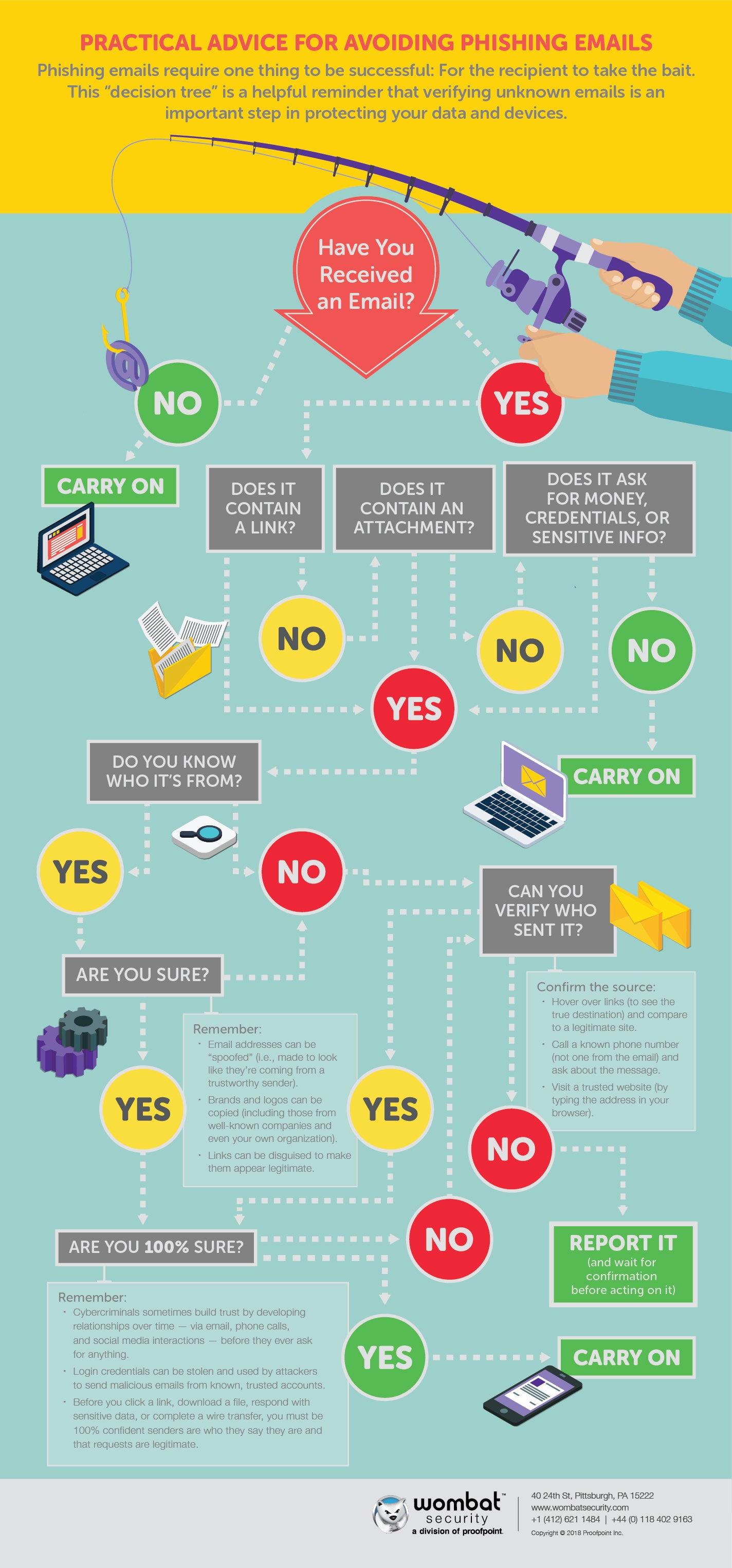 This and other infographics are available to download as PDFs within our online Resource Center. The Resource Center offers a variety of free tools that will not only help you improve end-user cybersecurity awareness, but also position your security awareness and training program for more widespread buy-in within your organization and help you build a culture of security from the top down. 
Subscribe to the Proofpoint Blog