Missed Us at RSA 2016? These Two Videos Will Get You up to Speed.
Missed Us at RSA 2016? These Two Videos Will Get You up to Speed.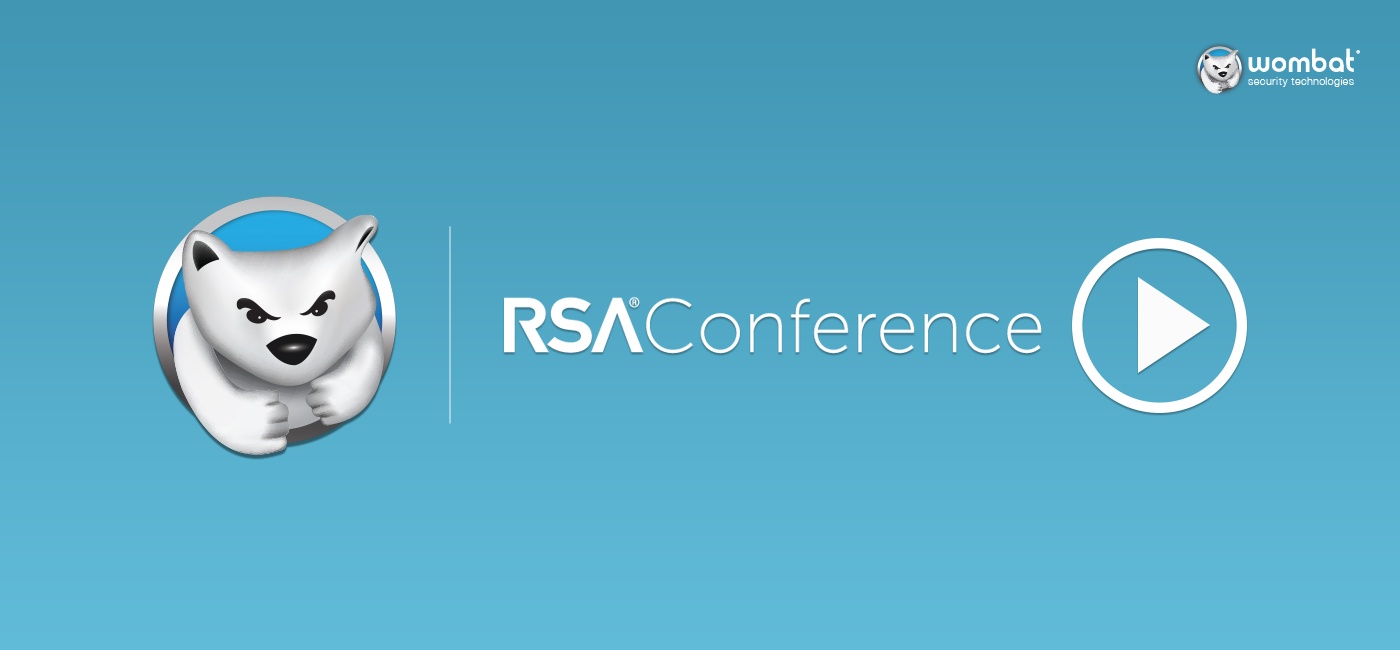 We enjoyed our time in San Francisco at RSA Conference 2016 last week, and we talked with a lot of infosec professionals about their plans for security awareness and training and the obstacles they want to overcome with their programs. If you weren't at RSA 2016 but you'd like to get a sense of the buzz on the show floor, two video interviews we participated in during the show can get you up to speed.
Trilogy Tech Stream Interview
This Trilogy Tech Talk video features Wombat's CTO Trevor Hawthorn and VP of Marketing Amy Baker. They discuss the advantages of taking a holistic approach to end-user risk management, highlighting some of the key threats that organizations are facing and how awareness and training can change employee behaviors. In addition, Hawthorn outlines some of the technical capabilities of Wombat products and applications of user risk management data. Baker and Hawthorn also give an overview of our patent-pending Education Triggers solution, which delivers just-in-time training after a risky end-user action is detected on an endpoint.
4OnTheFloor Interview
The 4OnTheFloor segment also features Amy Baker, our VP of Marketing. In this brief three-minute video, she discusses some of our RSA demonstrations and highlights, including Wombat Education Triggers and our newly launched PhishAlarm® Analyzer software, which triages reported emails and allows for more efficient use of remediation resources.
Will you be attending any infosec shows this year? Wombat will be speaking, presenting, and exhibiting at a number of national, international, and regional events in 2016. We hope you'll stop by and meet our cyber security experts and get an in-person look at our security awareness training products and services.
Subscribe to the Proofpoint Blog