Ransomware Roundup: November 2017
Ransomware Roundup: November 2017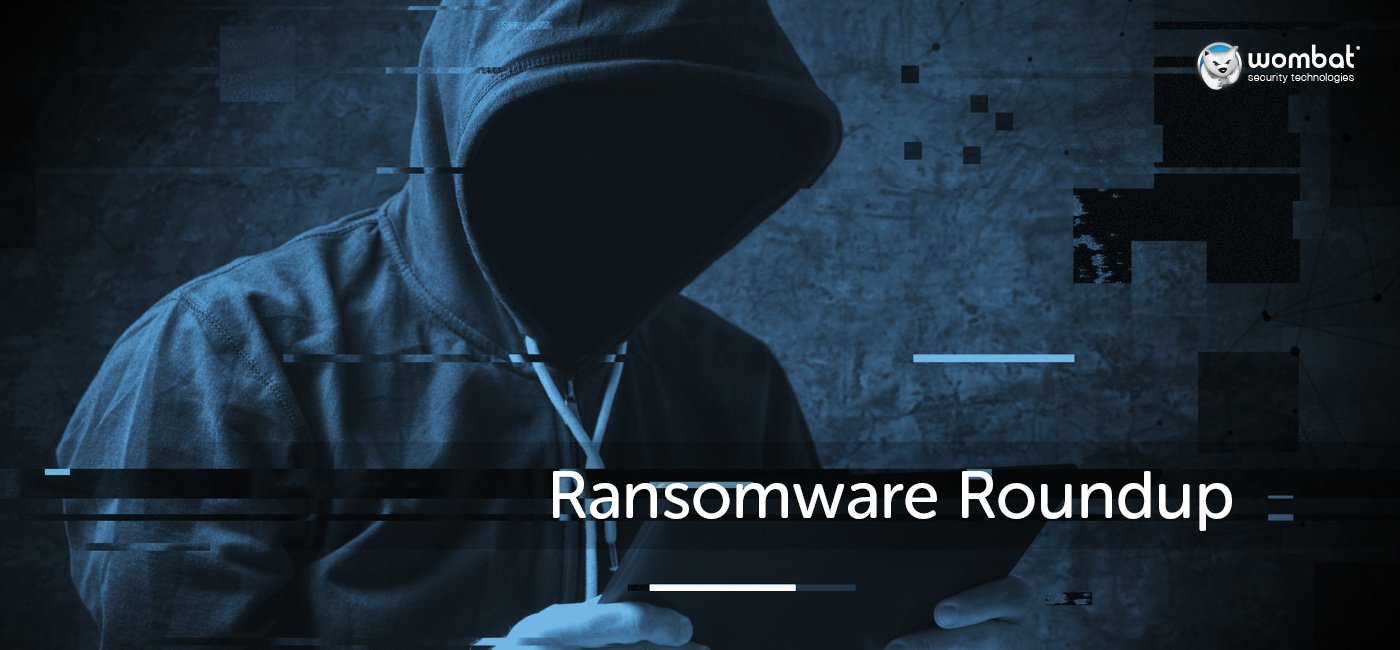 We bring you the latest in ransomware statistics and attacks from the wild.
Recent Ransomware Statistics and News:
NPR reported on November 27 that a single Bitcoin is approaching a value of $10,000. According to the report, the cryptocurrency has risen 1,000% since November 2016.
Europol has highlighted ransomware in its recently released its (IOCTA), which stated that, "Ransomware attacks have eclipsed most other global cybercrime threats, with the first half of 2017 witnessing ransomware attacks on a scale previously unseen." WannaCry and NotPetya were specifically called out for their representation of "self-propagating 'ransomworms,'" as were the indiscriminate nature of ransomware attacks and the fact that "connectivity and poor digital hygiene and security practices can allow such a threat to quickly spread and expand the attack vector."
Released in late summer 2017, Malwarebytes' Second Annual State of Ransomware Report said that business downtime, rather than ransoms, have the largest impact on SMBs hit by ransomware. Noteworthy statistics from the report include the following:

Of the 1,054 global SMBs surveyed, 35% were victims of ransomware.
90% of ransomware infections resulted in more than 1 hour of downtime, and 1 in 6 infections caused more than 25 hours of downtime.
22% of organizations that experienced a ransomware infection said they had to cease operations immediately, and 15% reported lost revenue.

Marcus Hutchins, the individual responsible for stopping the infamous WannaCry ransomware attack in May 2017 was arrested this past summer for cybercrimes he allegedly committed between July 2014 and July 2015. His reputation as an ethical hacker had the public advocating for what an injustice the situation was, but an article from reputable blogger and cybersecurity researcher Brian Krebs in September revealed there's more to the story than appeared to be the case at the time of Hutchins' arrest. A recent article from ArtsTechnica says the case remains in limbo, with Hutchins currently awaiting trial.
The 2017 SolarWinds® MSP Cybersecurity Readiness Survey revealed that overconfidence in an organization's cybersecurity measures can lead to a breach, with 28% of respondents reporting they have been the victim of a ransomware attack.
Visit our Ransomware Resource Center for free, end-user-focused security awareness materials
Recent Ransomware Attacks:
Subscribe to the Proofpoint Blog