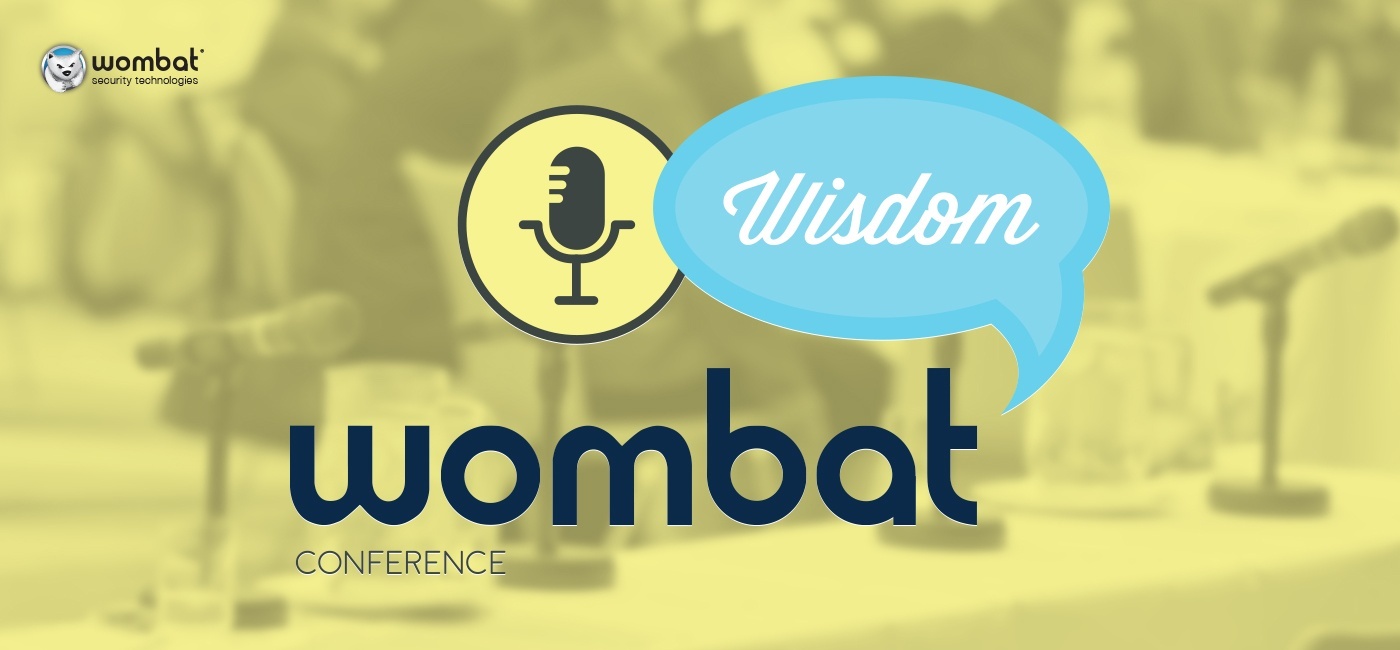 Join us in our hometown of Pittsburgh, PA on September 13 and 14 for the third annual Wombat Wisdom Conference. This event brings together some of the brightest minds in security to share ideas and actionable concepts around the continuous improvement of security awareness and training programs.
This year's conference is again open to Wombat customers and non-customers alike. Last year, our audience of more than 150 security awareness practitioners gave our content high marks, and they requested even more opportunities to hear from one another. As such, we've fine-tuned our agenda this year; attendees will have access to additional peer presentations and networking time, as well as sessions that offer insights from the Wombat team and industry experts. 
 Register now for the 2017 Wombat Wisdom Conference.
On the Agenda
Keynote and Executive Workshop
Derek Brink, vice president and research fellow at Aberdeen Group and Adjunct Faculty at Harvard University and Brandeis University, will deliver the opening keynote, A Strategy Map for Security Leaders. He will also run a workshop that examines how to quantify the risk of phishing attacks — and the value of employee training.
 
Session Tracks
For the first time, attendees will be able to select one of three unique session tracks:
Security Awareness Foundations – Sessions in this track will cover how to get a program started and best practices for security awareness training. This is ideal for anyone who is new to cybersecurity education; those who are unfamiliar with our unique, industry-leading Continuous Training Methodology; and program managers who want to get more out of their efforts.
Executive Track – This track gives executive team members the opportunity to have higher-level discussions about risk management and other cybersecurity topics with their peers. It will be the perfect forum to dissect and debate the details Derek Brink will share in his keynote and participate in his risk-focused phishing workshop.
Customer Discussions – This is an exclusive track for Wombat customers. During these sessions, attendees will have the opportunity to participate in deeper-dive discussions and provide feedback about specific products and services.
 
Other Event Highlights
All attendees will have access to the following sessions and activities:
Second keynote by Leslie Marjoribanks, Customer & Colleague Security Awareness Manager, Royal Bank of Scotland
How to get your organization "hooked into" your anti-phishing training program
Potential consequences for repeat offenders and advice on developing an escalation path (panel discussion)
Highlights from our forthcoming 2017 Beyond the Phish™ Report
How to leverage marketing techniques to build security awareness training campaigns
Utilizing expanded reporting and rewards within your program
Identifying and working through program obstacles (panel discussion)
Customer case studies
 
Please note that admission, breakfasts, lunches, and a networking reception are included with your registration. For more information, contact your Wombat Account Executive or Customer Success Manager, or visit our website to register and view additional details about our agenda. To get more of an idea about what to expect from this event, check out the five tips and insights from last year's Wombat Wisdom Conference.
Subscribe to the Proofpoint Blog