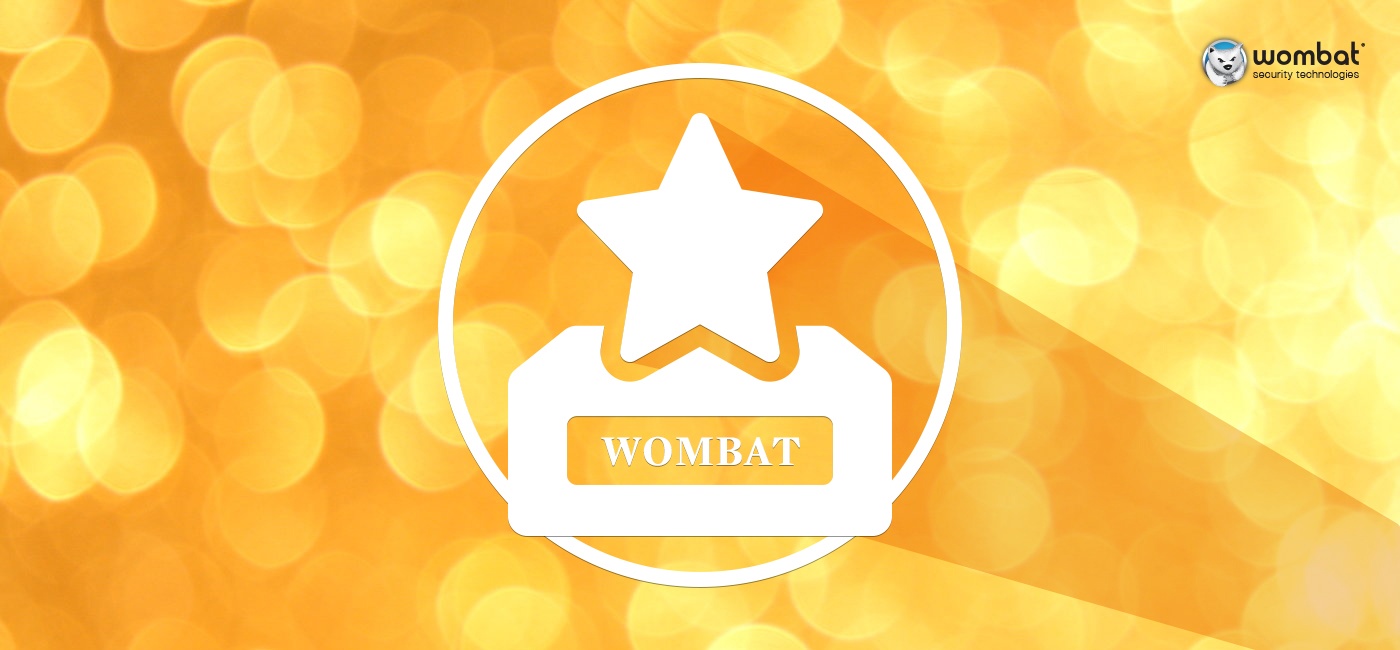 It's been another exciting year for us at Wombat Security, and we thank you for connecting with us here on our blog and beyond. We are always grateful for those who recognize and share in our vision for security awareness training, and it's particularly rewarding when we are honored by esteemed organizations in the infosec space.
As we approach the close of 2016, we wanted to take the opportunity to look back on this year and thank those who recognized our efforts to deliver industry-leading security awareness and training products to our customers around the globe.
Earlier this month, we announced that we had been ranked 144 on Deloitte's Technology Fast 500™, a ranking of the 500 fastest growing technology, media, telecommunications, life sciences, and energy tech companies in North America. Our 602% percent growth during the ranking period netted us this honor; it was our second year in a row placing in the top 150 on this list.
Sandra Shirai, principal, Deloitte Consulting LLP and U.S. technology, media and telecommunications industry leader, said of the Technology Fast 500™, "Today, when every organization can be a tech company, the most effective businesses not only foster the courage to explore change, but also encourage creativity in using and applying existing assets in new ways, as resourcefully as possible."
"This year's Fast 500 winners showcase that when organizations are open to diverse perspectives and insights, they are able to create an environment for their employees and customers to see the possibilities and ingenious solutions that might lie ahead," added Jim Atwell, national managing partner of the emerging growth company practice, Deloitte & Touche LLP.
For the third year in a row, we were named a Leader in the Gartner Magic Quadrant for Security Awareness Computer-Based Training. Our position within the MQ is directly related to our vision for cybersecurity education products and our ability to execute on our vision.
In speaking about our third consecutive Leader ranking, Joe Ferrara, Wombat President and CEO, said, "Wombat is deeply committed to the expansion and enhancement of our product portfolio to provide our customers with the most comprehensive security training program to improve their security posture. We believe Gartner's position matches the rapid adoption of our products in the market and the superior results of our customers, which has resulted in our 100%+ compounded annual growth rate for five years running."
In September, we were named a Silver Winner of a 2016 Golden Bridge Award in the Training and Education category. Our CyberStrength® Knowledge Assessments were recognized for being one of the top Information Technology and Security Innovations this year.
The Golden Bridge Business and Innovation Awards program "recognizes and honors the world's best" in a number of categories from "every major industry in the world."
The Red Herring editorial team's Top 100 North America celebrates North American companies that are "positioned to grow at an explosive rate." We were honored to be included on this year's list of 100 winners, which was narrowed from approximately 1,200 privately financed companies in the U.S. and Canada.
When the Top 100 was announced in June, Red Herring publisher and CEO Alex Vieux said, "In 2016, selecting the top achievers was extremely difficult. The variety, depth, disruption, and traction we saw from the early stage companies to those with significant scale made it one of the toughest vintages to judge. The North America winners are representative of the amazing ecosystem that never ceases to astound, with new and experienced entrepreneurs continuing to push the barriers of innovation. As one of the winners, Wombat should be proud of its accomplishment under such strong competition."

Get your copy of the 2016 Magic Quadrant for Security Awareness Computer-Based Training
Info Security Products Guide Global Excellence Awards
In conjunction with the RSA® Conference 2016, Wombat won two Info Security Products Guide Global Excellence Awards. We received a Gold in the Security Products and Solutions for Education category for our CyberStrength Knowledge Assessments. And for the second year in a row, we were recognized with a Silver for Customer Service Department of the Year, which again reflected our well-known reputation for excellent customer support.
This is the fifth year in a row that we've received a Global Excellence Award, and our third consecutive year as a Gold winner. Rake Narang, editor-in-chief of Info Security Products Guide, said of this program, "The Info Security PG's Global Excellence Awards were created to honor and generate industry-wide and peer recognition of best companies, products, people, PR, and more from all over the world."
Cybersecurity Ventures' Cybersecurity 500
For the second year in a row, Cybersecurity Ventures included Wombat on its Cybersecurity 500, which is billed as "the definitive list of the world's hottest and most innovative companies in the cybersecurity industry."
Thousands of companies are considered for the Cybersecurity 500; selections are based on thorough research of cybersecurity events and news sources, as well as feedback received from CISOs, IT security practitioners, and service providers. Annual growth figures, numbers of employees, and revenues are not determining factors.
"We do not think a list of the largest cybersecurity companies is useful to our target audience of cyber and IT security decision makers, evaluators, and recommenders," says Steve Morgan, founder and CEO at Cybersecurity Ventures, and Editor-In-Chief of the Cybersecurity 500. "They already know who the biggest vendors are. Instead, we give a nod to the hottest and most innovative companies."
Multiple Finalist Categories
In addition to the honors we received, we were also a finalist for the following prestigious awards:
Subscribe to the Proofpoint Blog