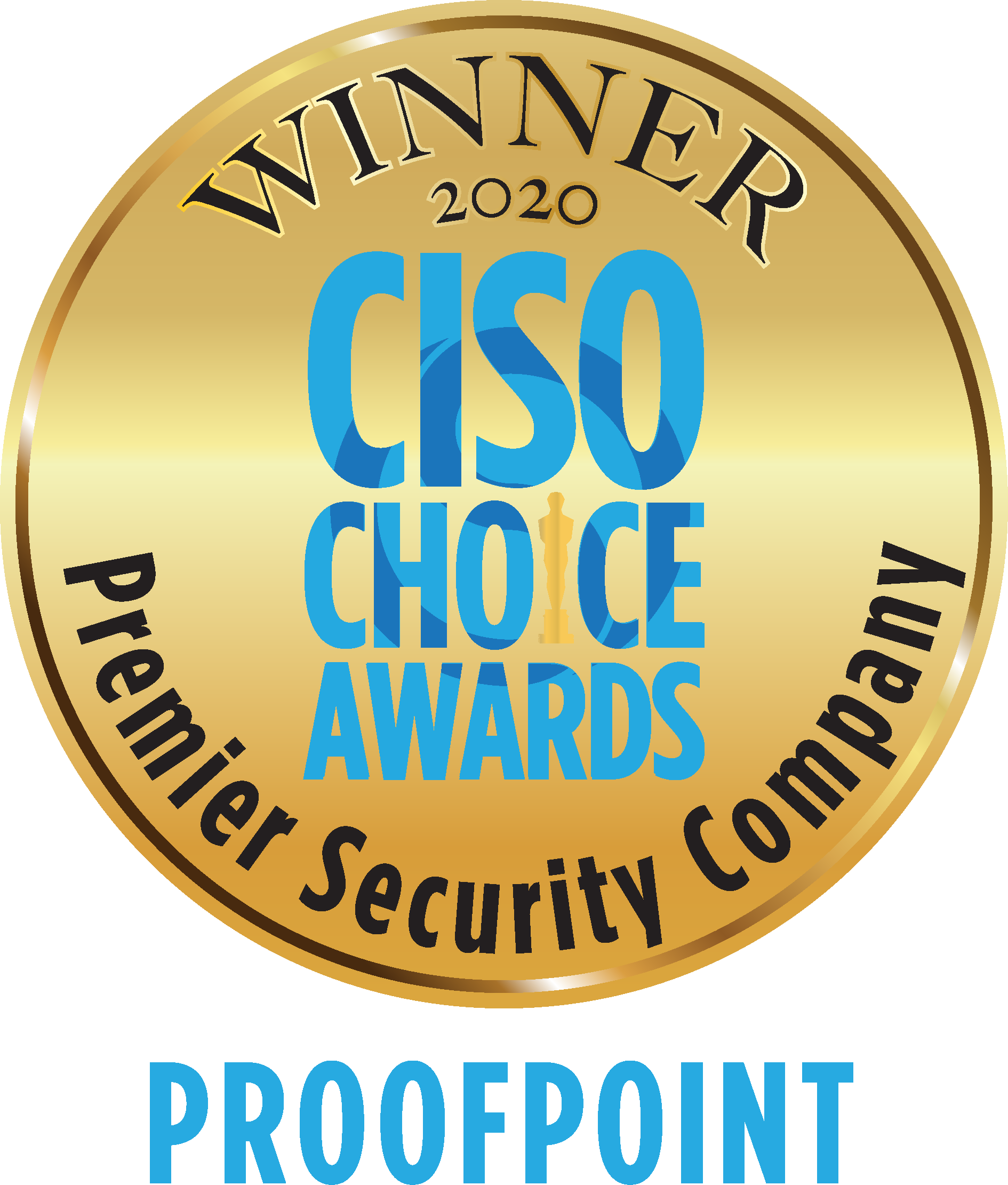 We are thrilled to announce that Proofpoint has been named the Premier Security Company by the CISO Choice Awards. Leading CISOs across multiple industries made up the board of judges and selected the winning solutions and providers based on their real-world experience.
This recognition underscores that our people-centric approach to cybersecurity and compliance makes Proofpoint truly unique. As attackers shift to targeting people, we believe the most effective way to reduce risk is to protect people from the threats targeting them—often through email and cloud vectors. We provide our customers with deep visibility into who the most attacked people are, how they're targeted, who are vulnerable to those attacks, and how to protect them more effectively.
We also help organizations identify and quickly respond to data loss resulting from negligent, compromised, or malicious users because data doesn't lose itself. There's  always a user involved – so a people-centric approach can succeed where prior solutions failed. Our approach delivers necessary cloud-based protection across all major channels regardless of a user's location, communication method, or regulation requirements.
This year's CISO Choice Awards esteemed judges included:
Canadian National Railway CISO: Vaughn Hazen
Dollar Tree Stores CISO: Kevin McKenzie
Ellie Mae SVP and CISO: Selim Aissi
Florida Crystals CTO: Christine Vanderpool
Global Private Equity Firm CISO: Matt Hollcraft
LMC Vice President, Information Security: Margarita Rivera
Markel Corporation CISO & Privacy Officer: Patricia Titus
NFL CISO: Tomás Maldonado
OneMain Financial VP/SMD Technology: Tunde Oni-Daniel
Premise Health CISO: Joey Johnson
RWJBarnabas Health CISO: Hussein Syed
William Blair CISO: Ralston Simmons
Security Yearbook 2020 author and analyst: Richard Stiennon
The CISO Choice Awards are part of Security Current and the exclusive CISOs Connect membership knowledge-sharing community. For more information on this recognition and award series, please visit https://securitycurrent.com/ciso-choice-awards/ and for additional details on Proofpoint's unique people-centric approach to cybersecurity and compliance, please visit https://www.proofpoint.com/us/why-proofpoint.
Subscribe to the Proofpoint Blog