The Security Awareness Community to Join – Wombat Wisdom Community!
The Security Awareness Community to Join – Wombat Wisdom Community!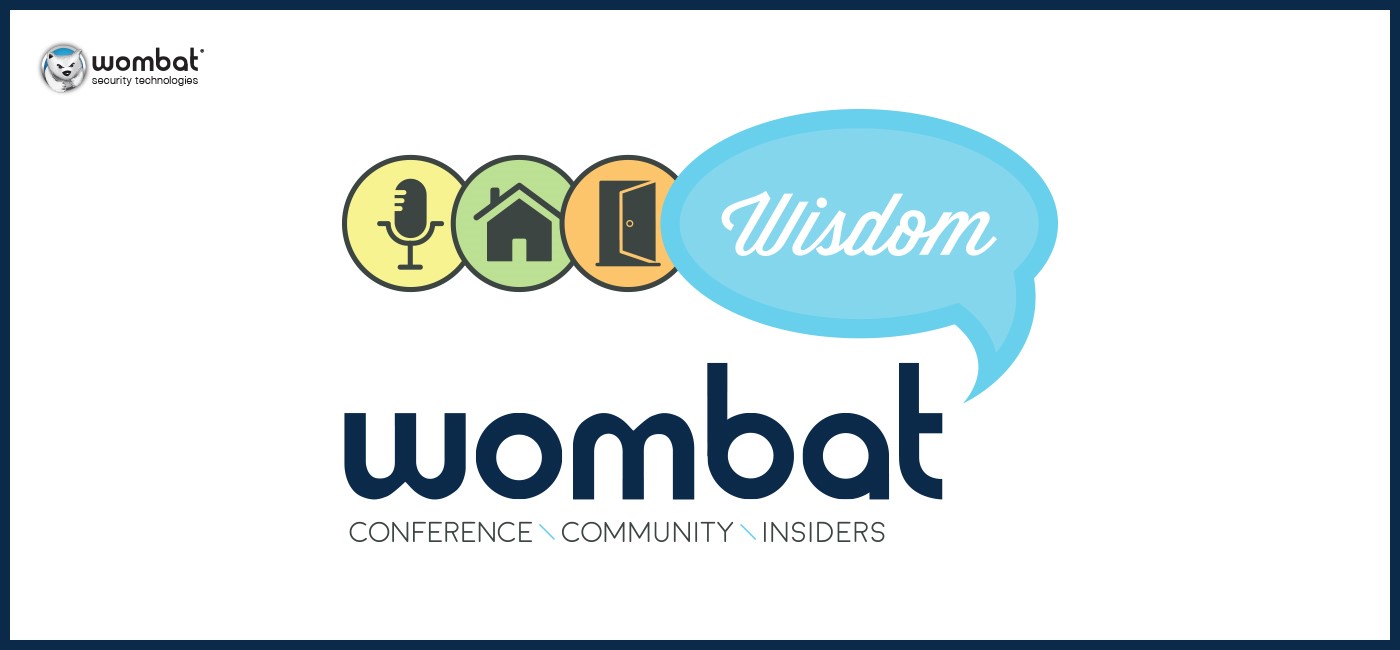 Here's a fun piece of trivia: A group of Wombats is known as a wisdom, which makes 'Wombat Wisdom' the perfect name for the offerings that help our customers and infosec professionals collaborate and learn from one another. We were thrilled to launch all the pieces of Wombat Wisdom in September 2016 – comprised of our online community, annual conference, and Insiders group.
Our Wombat Wisdom Community has some new features and functionality I think may be of interest to you if you're looking to join a security awareness and training community to build an effective program.
Wombat Wisdom Community Updates
1,000+ Wombat Customers Already Participating
First of all, we want to thank all of our customers who have joined our Wombat Wisdom Community. That number is now over 1,000 and counting. These infosec professionals have been creating groups; posting discussions, best practices, and ideas; and generally filling the Community with some collective wisdom. We've had great feedback about the collaborative atmosphere and easy access to our Knowledgebase articles.
If you're a Wombat customer and haven't joined yet, it's quick and easy to log in…
Single Sign-On
Logging into our Community is now as easy as clicking "Community" underneath your name in the top-right hand of the Security Education Platform. You'll be able to create a username to share with the Wombat Wisdom Community, but your other information is kept private by default – so you can share whatever information you want anonymously and securely.
Wombat OnDemand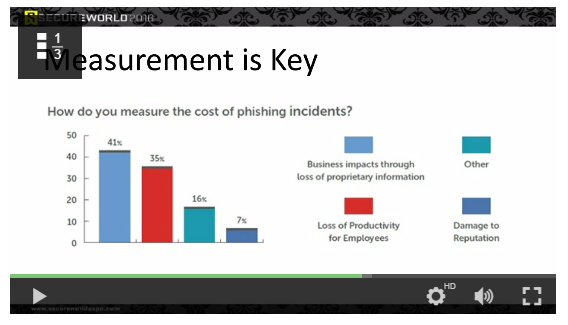 The big cable companies have nothing on us — we've built a portal just for our customers and we regularly add new reference tools they can use to make their security awareness training programs as effective and engaging and possible:
Program best practices and product tutorials from our Support team
New feature walk-throughs from our Product Management team
Webinar replays about a variety of timely cybersecurity awareness and training topics (non- customers can view a list here)
Presentations from our 2016 Wombat Wisdom Conference
And much more
Ideas
Have an idea you'd like to share with us about how we can improve our Security Education Platform? We're ready with our new Ideas forum. A lot of you have already submitted your suggestions for product enhancements, and our Product Management team has been thrilled to see more ideas being posted every day. In addition to posting your own thoughts, you can vote and comment on others Community members' posts, and see the current status of existing ideas at a quick glance.

Want more updates like this one? Subscribe to our blog today.
Live Chat – Connect With Our Support Team
If you need a quick answer from our Support team and you'd rather not call or email, turn to the Live Chat feature in our Community. Just click on the "Chat Now" button on the Contact Support page to talk to a Support representative, who can provide an update on an existing case, or quickly answer a pressing question.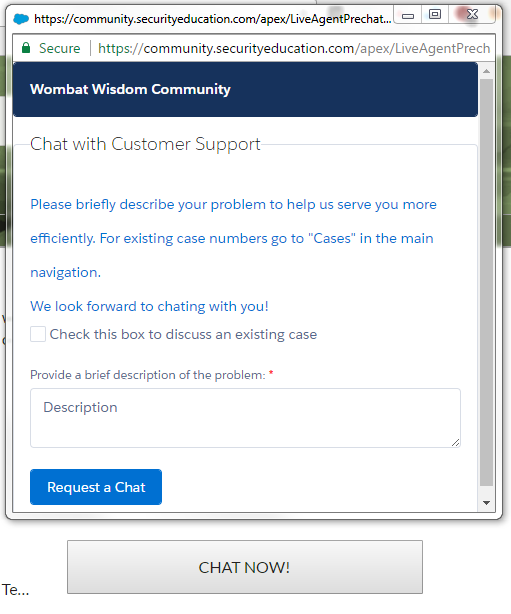 There are many other updates coming soon to the Wombat Wisdom Community for our customers, so subscribe to our blog to stay in-the-know about Wombat news as well as the latest happenings in the security awareness and training industry.
Subscribe to the Proofpoint Blog