The holiday shopping season is about to kick off—and forecasts suggest that sales bells will be ringing merrily for retailers this year. The National Retail Federation anticipates we'll see the highest holiday retail sales on record. And eMarketer projects Cyber Monday will once again be the biggest online spending day in U.S. history at just over $12 billion, up 12.4% from 2020.
eMarketer also expects that e-commerce transactions will account for nearly one-fifth (18.4%) of the estimated $1.1 trillion in sales U.S. retailers will see lighting up their ledgers during this holiday shopping season. That's no surprise, given that many people plan to avoid the crowds and shop from the comfort and safety of their own home while the COVID-19 pandemic persists.
Unfortunately, online shopping can be risky, too. Cyber criminals have visions of fraud dancing in their heads, and they're gearing up their own holiday campaigns—from shipping notification scams to credit card credential theft—in the hopes of filling their virtual sleighs with ill-gotten gains.
How can you and your family protect yourselves from online threats this holiday season? Proofpoint has some information that can help: We present six top tips for staying safe while shopping online, which we've neatly packaged in the infographic shown below.
For more insights on how to avoid online scams this holiday season—and all year round—check out the Proofpoint Cybersecurity Awareness Center. Also, listen to the "Experts Insights" podcast, "Holiday Scams to Watch Out for in 2021," to find out what "gifts" scammers likely have in store for us this year.
Here's to a festive and fun holiday season that's also fraud-free!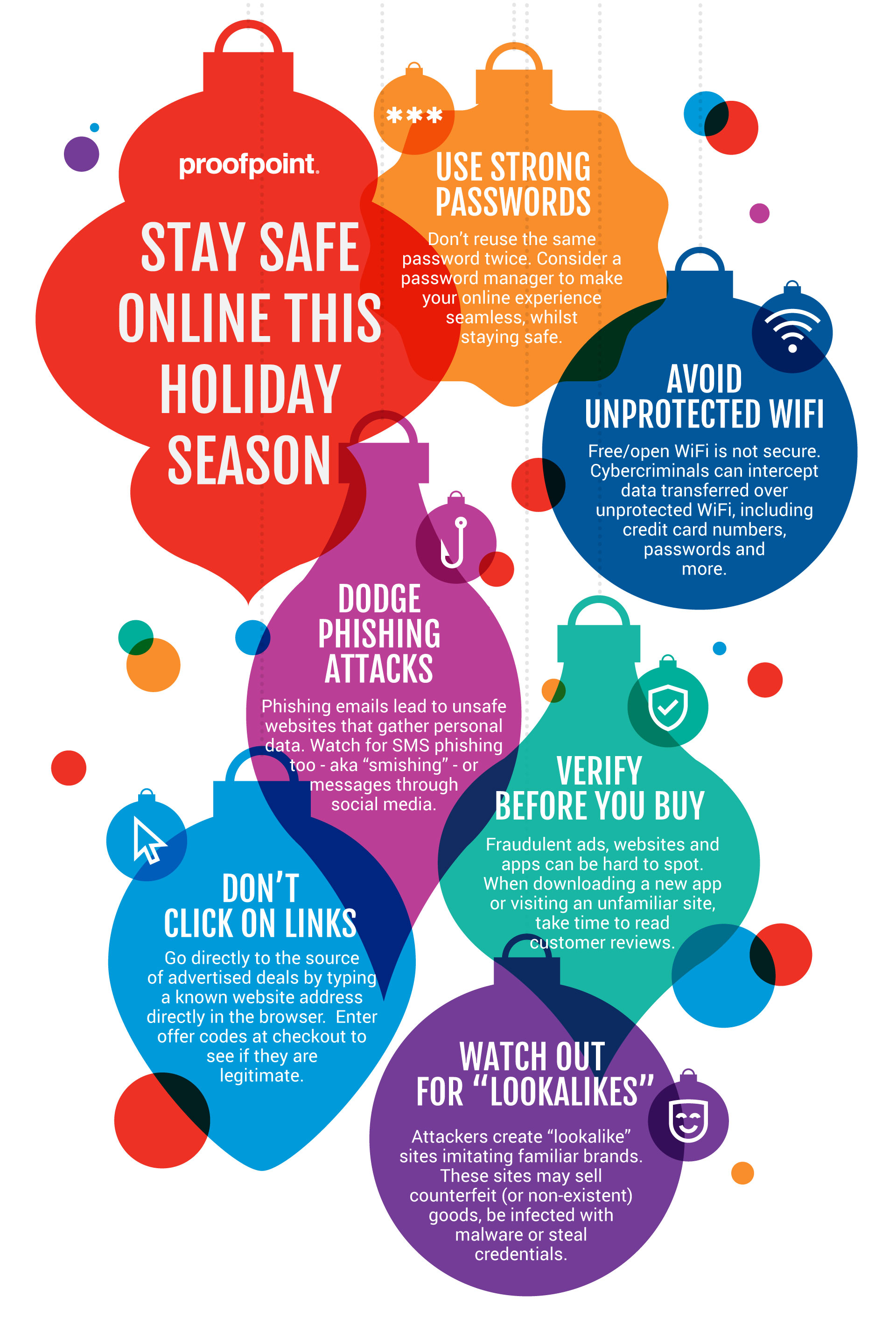 Subscribe to the Proofpoint Blog